Payback was another good pay-per-view, in what I consider the best run in wrestling history. Every pay-per-view I've watched since getting back into wrestling has been far superior than anything I used to watch back in the day. As a writer and creator myself, obviously there are some things I'd have done differently, but isn't that how fans always feel? I mean when are we really ever satisfied? Especially when we've dreamed of working in the industry. (I'd be an amazing booker!)
So, first up, Payback, then some thoughts on the Raw follow-up.
I didn't watch the pre-show, so I missed the Stardust match. I have to agree with Nick on this one; Stardust is poorly booked. Jerry Springer ran a segment on Too Hot For TV focussing on Goldust and seeing some of his over-the-top antics from years passed really made it apparent how badly they are using Stardust. They aren't thinking outside the box enough, they aren't getting weird enough. Goldust had a classic match-up with the Undertaker, maybe we could get a Bray Wyatt/Stardust match? The Dean Ambrose/Bray Wyatt match was a good addition to RAW, maybe have him and Stardust go head to head for a while, see what kind of crazy stuff they can come up with? I'd love to see Stardust try to join the Wyatt family or something along those lines.
I don't like R. Truth. Not one bit. How the hell he got into the Elimination Chamber is beyond me.
Sheamus and Ziggler is played out. Glad to see Ryback challenge him on Raw, even though he was bandaged up. The two men have put on some good matches but I don't see much use for Sheamus at this level. I'd rather see him step up and get dirty with Roman Reigns or even some of the other big guys in the middle card level, like Erik Rowan.
The New Day. They are getting over well as heels, which is good because the tag division needs some fresh ideas, and I really want to see them get beaten. I am guessing Big E will start the Elimination Chamber match, there is no way they are squeezing him and Kofi into a chamber cell together.
Okay I confess, I fell asleep during the John Cena match. Had to go back and re-watch it the next day. It was a good, old school brawl. I've never been a Cena fan but I love the hard work he is putting into the title. I firmly support the idea of the US title being a title of opportunity, what better representation for the United States could you ask for? It is going to be a sad day when Cena loses that title. My only complaint was how they handled Rusev quitting. I get that no one at the match may have known what was said, but you'd think that by Monday night, they'd have found one person who spoke Bulgarian, but I guess the point was for Lana to leave after telling us what he said and embarrassing him. Since the two of them are a real life couple, it is going to be interesting to see how the new Ziggler angle is going to play out.
Tamina looks like a giant next to the Bella Twins. I was really hoping Daniel Bryan would come out with his wife, I've been pushing for it on Twitter a lot.
King Barrett got himself counted out. Not cool. I am not a fan of matches that end without a winner and this felt like a cheap cop-out. Barrett was just starting to grow on me. Still not a Neville fan, he looks like Jeff Hardy if he got beat up by English gangsters. This could easily have been called the Weird Ears match.
As for the final fatal 4-way match, I have to disagree with Nick's view on this. I knew going into it that Seth was probably going to retain the title, I don't see him losing it for a while. The point of this match was to move forward from Wrestlemania. The Orton/Rollins feud is basically over, Roman Reigns will announce his plans on Smackdown and it seems for now Dean Ambrose is going to be the one pissing on Rollin's parade. Putting Orton down with a pedigree was outstanding, but Randy hasn't been selling these moves very well lately; just look at the badly done Dirty Deeds during last weeks Raw (I believe).
I have to admit, I thought my predication of a SHIELD reunion had come true, I got all excited thinking I was right. Good move guys, you got me good there.
I can't stress enough how impressed I am that the stars of Payback were back on Raw. It can't be easy to do a big pay-per-view and then another live show the following night. I know they only work in ring for like 20 minutes but still, the endurance to travel and work in the WWE is something that requires a certain amount of fortitude. Especially John Cena, who has worked pretty much every show since he winter.
Ryback was back with his ribs taped. Glad to see him face Sheamus but I am not sure if like Ryback or not. His in-ring work has no pop but he seems to get over well with the crowd. Maybe book him against Stardust, let Cody teach him a thing or two. Stardust's antics with Ryback rigid, straight face style might be interesting.
Bo Dallas. I hate you. I am speaking directly now to Bo Dallas, dude I really, really don't like you. My wife finds him hilarious and loves to quote him just to piss me off. His voice is like a train full of transvestites, all screeching and howling. Not sure where they are headed with this, not sure I can stand it. Thankfully the rest of the show was good. If this was 2004, Bo would be GM and I'd be in tears.
Ambrose vs Bray Wyatt. Great match. Hate to see Ambrose get pinned and Wyatt getting rescued by the Authority was just plain strange, but they did great. I was kind of hoping to see Wyatt spider-walk and Ambrose do something crazy like ride him around the ring, but it was not meant to be. Maybe next time.
Kevin Owens. This is the second time I've seen the guy, I watched last week's NXT and he seems to get over with the crowd even though his voice and delivery lacks power and threat. As Cena said, he doesn't seem passionate enough. Also, he's got to be the most out of shape looking athlete on the roster. Chicken legs Owens. I am intrigued by his audacity and commitment and I will give him a shot, because I believe he must be incredibly talented, all the previous NXT champions are, but I kept thinking he was more like Kevin Smith than John Cena. We shall see. I don't think he deserves the spot, so hopefully he will put on a hell of a show. I loved the bit about experience, I know the feeling. As my wife pointed out though, Cena came up from small shows too, just not the NXT. Cena had tougher competition too, he came from a graduating class that featured Orton, Batista and the Beast Incarnate, Brock Lesnar. Those OVW kids are all legends now and not just in wrestling. OVW was a beast of a promotion back when it was the premiere training site for future WWE stars. NXT has proven itself, but it still has a ways to go yet.
Fandango. I don't know. I just don't know about this guy and whether he deserves to stay. I'd prefer more Adam Rose, to be honest. At least I know Rose needs the money.
Okay, I am now a big fan of the Bella Twins. Great move by Stephanie to raise the stakes. Still not going to be happy until Daniel Bryan comes out with them. Paige is back and Nikki scored a win by DQ. More Bellas, please!
I was going to praise Cena for his back-to-back victories, but he never defended the title. Instead he got laid out. Too bad Cena, but at least Rusev is gone. Owens is a little softer around the gut.
My only real complaint is the constant flashbacks to Daniel Bryan. Everybody knows what happened now guys, you can stop showing the clips.
What needs to improve: The announcers . They are missing good promos, they aren't hitting the right notes in the story and they aren't embellishing the matches with a rich sense of history the way they are supposed to. What was with Michael Cole giving a play by play of how the match came about during Bray Wyatt's intro? They don't talk when they should be talking and they go on too much on things that don't pertain to the match. They need to sharpen up and tighten their game up.
More Titus O'Neil, he needs to be in the Prime Time events! More Stardust, let's get a good feud going!
Now, in honor of Daniel Bryan, who left before I came back, who earned a huge thank you from the crowd, a baby photo.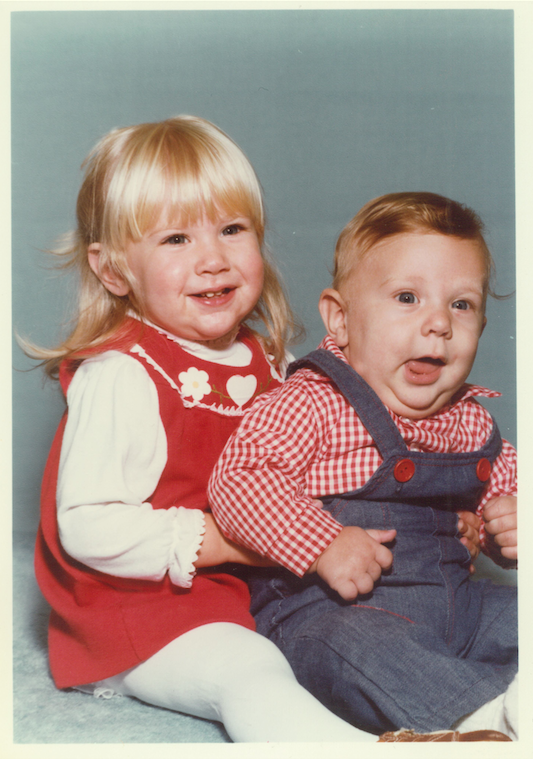 Next: A review of NXT UNSTOPPABLE and NXT in general.